//A.C.Camargo Almost Perfect Hands


"Not even the most sensitive hands are capable of detecting a breast tumor smaller than 2 cm."

Dr. José Luiz Bevilacqua - CRM / SP 18779

Breast cancer prevention campaigns echo the same message: "Do the self-exam". What they never address is the fact that our hands are unable to feel a tumor before it reaches 2 cm. And by that time, it may be too late.

To alert 40+ year women to the importance of the mammogram, we gathered artists who had survived cancer and, despite their sensitive hands, couldn't detect their breast lumps with self-examination. These women created artworks using their old x-ray sheets as canvases and A.C. Camargo spread the word.

My role: developing concept and copy.


_Case Study



---
_Awards ✨️

. Clio Health | Silver in Poster Design Health & Wellness
. Cannes Lions Festival | Shortlist in Health and Wellness - Services & Corporate Communications
. WPPED Cream | Highly Commended in Health & Wellness

---

_OOH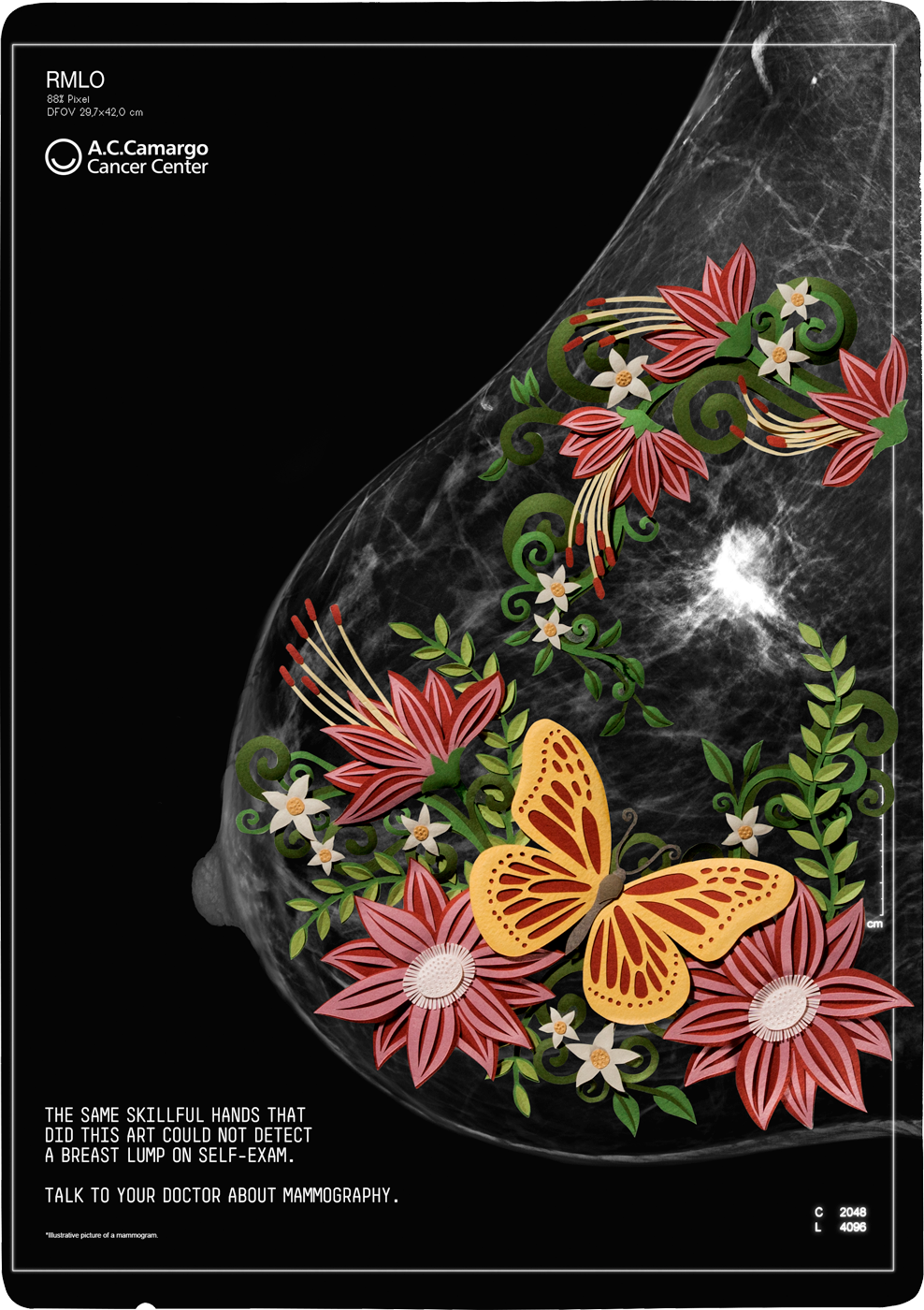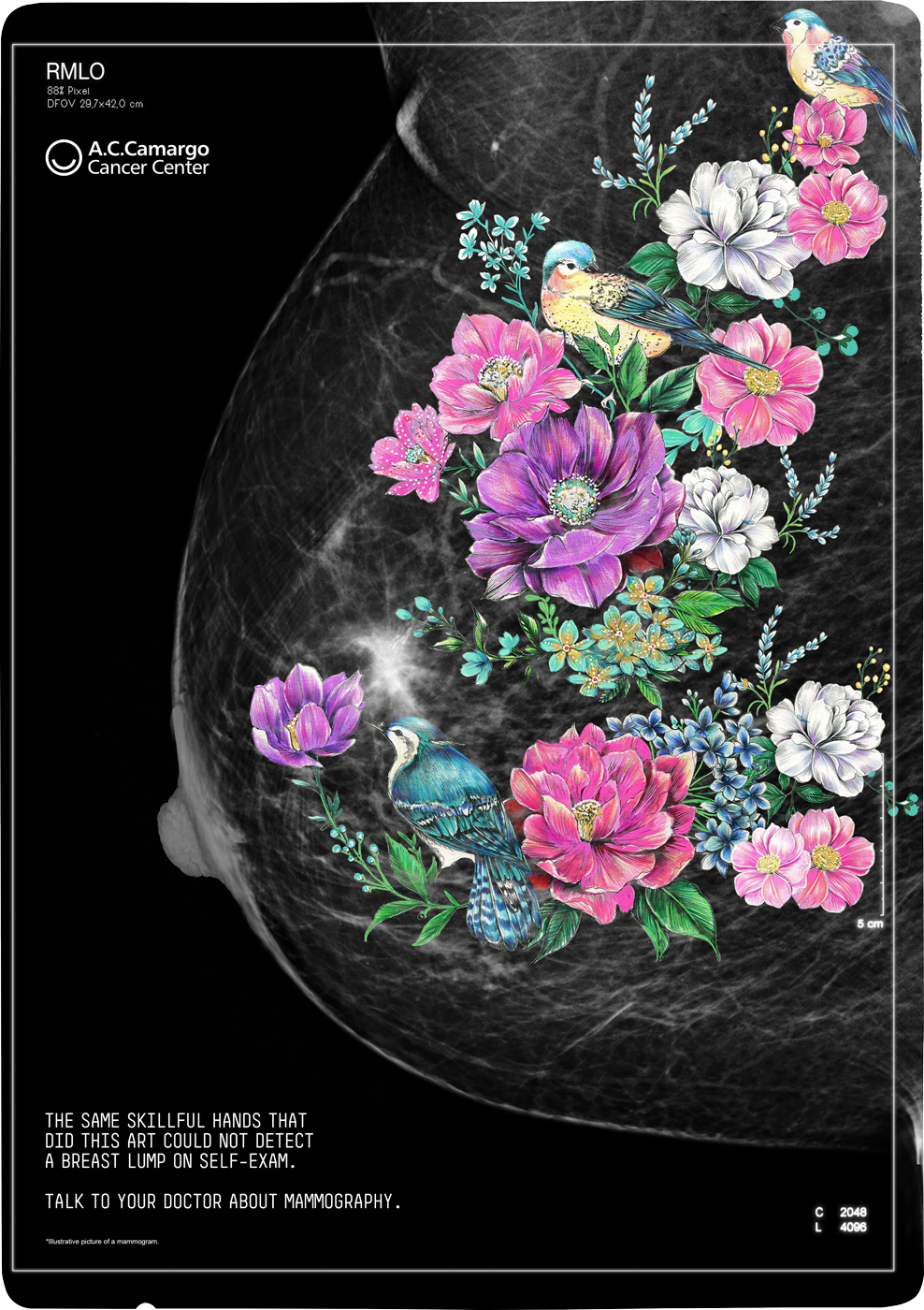 _Films

01. Pintora Tânia


02. Bordadeira Cláudia


_Testimonials



Client: A.C, Camargo Cancer Center | Agency: J. Walter Thompson | CCOs: Ricardo John and Rodrigo Grau | ECD: Humberto Fernandez | Creative Director: Danilo Janjacomo, Luciana Cardoso | Copywriters: Julia Velo, Nayara Lima | Art Directors: Fernanda Sousa, Paula Bustamante, José Oliveira, Paulo Filipe | Producers: Marcia Lacaze, Ana Melo | Graphic Producer: Flávio Colella | Movie Producer: Paranoid | Sound Designer: Soup! | Artists: Cláudia Haragushi, Tânia Turcato, Anália Moraes, Clara McAllister, Cami Belotti, Clube do Bordado, Patricia Lima, Yumi Shimada, Juliana Mota, Fernanda Menge, Bárbara Malagoli, Estudio MY.S, Ritinha, Ane Schütz, Dandara Hahn.