//Retos Femeninos Calla Las Voces


A big f*ck you to all the diminishing voices women hear through their carreer.



Being an ambitious woman in the corporate world is a challenge. Especially in countries that are involved in gender issues. How to motivate more women to look for leadership loads in emerging countries?

To answer that, we talked to some successfull women to understand what was the biggest challenge of their careers. Guess what: They've heard people saying they weren't good enough.

So we created Calla Las Voces. A campaign to show that even great leaders had heard a lot of discouraging voices - and they shut them.

My role: concept, executive production and copy.


_Film



---
_Awards ✨️

.1th place in FIAP - Jóvenes Creativos 2016.

---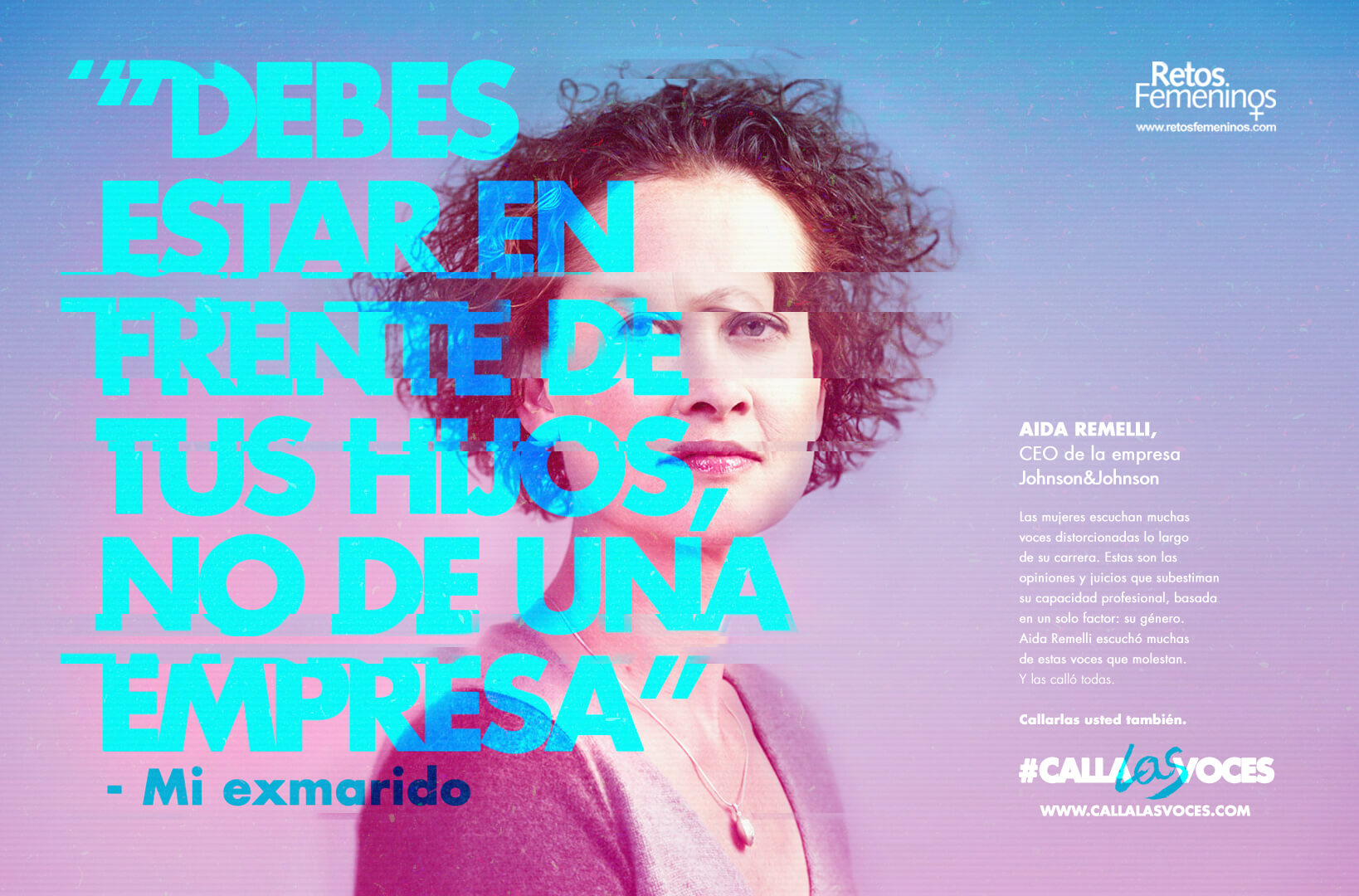 Festival: FIAP Jóvenes Creativos | Client: Retos Femeninos | Art Direction: Marcelo Monzillo | Copywriter: Julia Velo | Photographer: Regis Fernandes